Discover two of the most beautiful coves in the bay of Banderas. Relax onboard our comfortable catamaran and cruise past some of the most picturesque coastal scenery in the bay, wher dolphin encounters are common occurrences, to an area accessible only by sea.
The Bay of Banderas is home to two of the most picturesque coves in all of Mexico: Yelapa and Majahuitas. Home to sandy beaches, warm ocean waters, and tropical wildlife both on land and in the sea, Yelapa and Majahuitas are everything you'd imagine when you think of tropical cove paradise. On our Yelapa and Majahuitas Tour here at Vallarta Adventures, you get to experience these coves firsthand.
Hike to a Hidden Waterfall and Natural PoolReady to experience a hidden Yelapa waterfall? This is the tour for you! Stroll through the charming fishing village to the cascading, Cola de Caballo waterfalls and jump into the refreshing water, or simply sit and enjoy the natural beauty.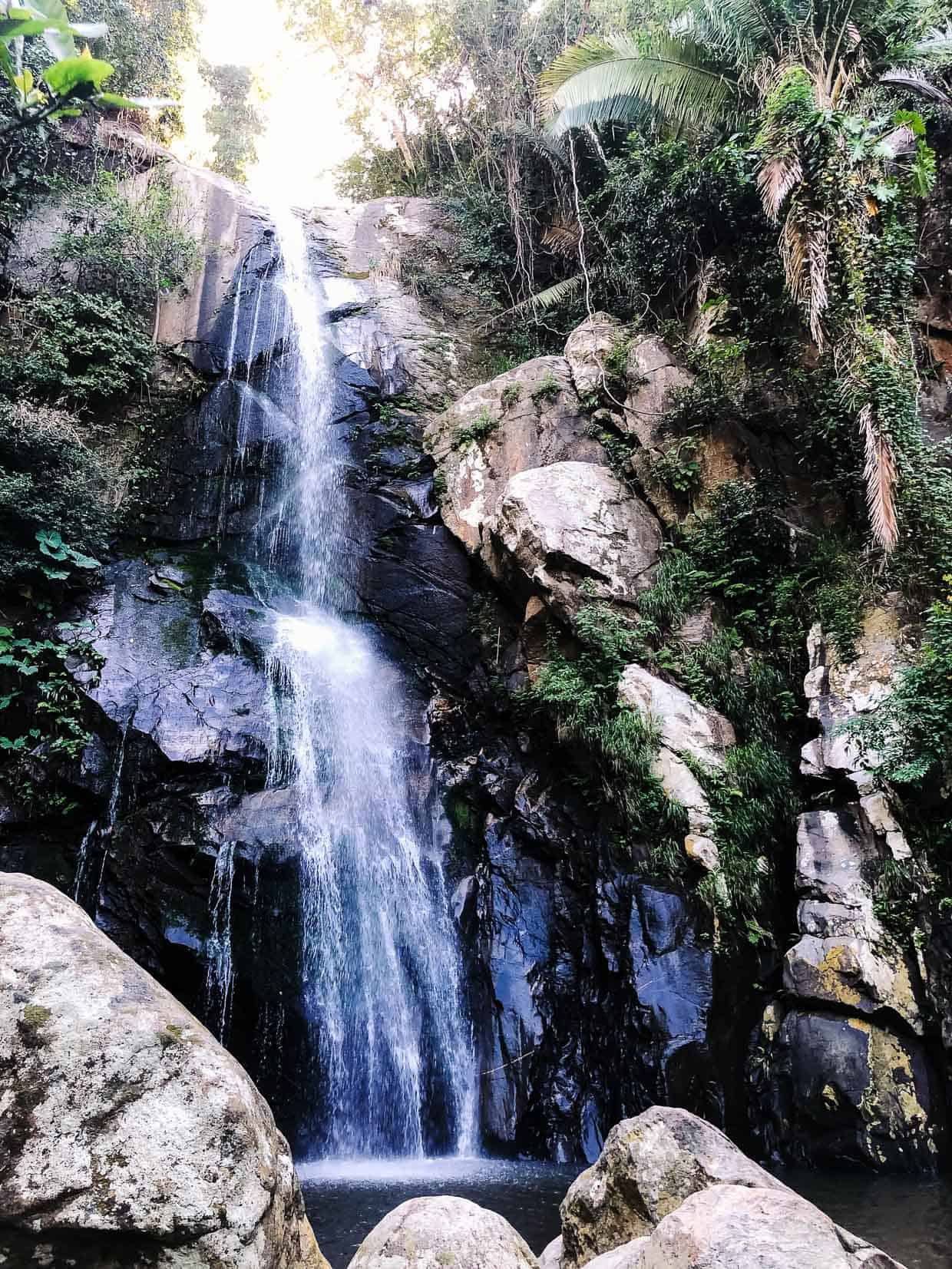 YOUR DAY WILL INCLUDE
Continental breakfast
Deli-style lunch
Open bar on board
Snorkeling and kayaking equipment
Swimwear
Towel
Light sweater
Biodegradable Sunscreen
Restrictions
Child prices apply to children ages 4 to 11
Children 12 years and older are considered an adult
WHAT TO BRING
Swimwear
Towel
Light sweater
Biodegradable Sunscreen